Conducting research study interviews with youth who have experienced significant life challenges — homelessness, intimate partner violence, childhood abuse, or other traumas — demands a delicate, compassionate approach. The challenge lies in gathering meaningful data while ensuring a safe and supportive interview environment for the participants. There are four major practices that can help researchers navigate sensitive conversations with youth. Remember, these may need to be adapted to suit individual circumstances and needs.
Humanize Ourselves
As with any research, it's critical to be mindful about how you, as the researcher, show up. When you intentionally focus on humanizing yourself, you become more relatable to the participants. This can lead to a more comfortable and productive environment where youth feel understood and heard rather than judged. Participants are more likely to trust researchers who make an effort to engage with and get to know them as people, not subjects. By humanizing yourself and the youth you are engaging with, you build trust, community, and connection, which are crucial for honest and meaningful conversations.
Meet Youth Where They Are
Everyone has different experiences and circumstances, and it's important to remember that when working with youth populations. Allowing your practices to be flexible to meet the ever-evolving needs of your population is key. Different circumstances may require different methods or approaches. For instance, having an abbreviated interview guide to accommodate participants who may need to leave early or may have children present, allowing flexibility in interview formats (i.e., in-person or virtual), and providing sensory tools for participants throughout the interview. Adapting your research techniques to suit the specific context and needs of your participants meets youth where they are, leading to a more effective, efficient, and safe data collection environment.
Remember Space Matters
The environment and climate in which your interviews take place matters — for safety, comfortability, and logistics. In instances where you are collecting data regarding sensitive topics, such as health issues, social challenges, or interactions with systems, meeting youth in familiar settings can help them to discuss such issues more openly and honestly. Therefore, researchers are encouraged to be mindful of the spaces and places they conduct interviews to help minimize the potential of added harm or psychological distress; reduce the chance of potentially placing the youth (or your research team) in an unsafe or unhealthy space; or compromising the privacy, safety, and sensitivity of the conversation. For example, these spaces may consist of locations that the youth frequent regularly, such as community centers, nonprofits, schools, libraries, and other local youth-serving organizations.
Practice Confidentiality, Compliance, and Consent
Working with youth requires extra layers of protection and flexibility. Ensuring the youth's confidentiality is protected and that they have given informed consent or assent is not only an ethical requirement, it demonstrates respect for their rights and autonomy. It shows you care and respect their lived experiences. Therefore, researchers are encouraged to secure a Certificate of Confidentiality for added protection via the appropriate governmental agency (i.e., Health and Human Services, Department of Labor, or National Institute for Health).
Interviewing youth who have experienced trauma is a delicate and crucial endeavor. By following these broad practices, we can create environments of trust, empathy, and support. Remember, each individual is unique, and what works for one may not work for another. Flexibility, empathy, and a genuine commitment to the youth's well-being are key throughout this process. Together, we can help these resilient young individuals on their journey toward healing and recovery.
In a recent webinar, Community Science's Youth Leadership and Engagement Team provided a first-hand look into what it takes to design research with intention when it comes to engaging youth exposed to trauma in a culturally responsive and humanizing way. You can find that webinar here.
About the Authors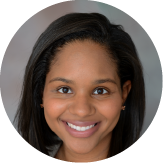 Brandi Gilbert
Senior Associate
Community Science
Dr. Brandi Gilbert is a seasoned expert in research and evaluation. She is passionate about working with young people to drive community change. In our upcoming webinar, Dr. Gilbert will delve into how her trauma-informed and strength-based methodologies were instrumental in creating a safe and empowering environments for the youth involved in our study. She will discuss the nuances of how we chose locations where youth felt comfortable, and how this choice impacted the quality of our data.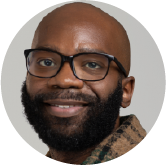 DaVonti' Haynes
Managing Associate
Community Science

Dr. DaVonti' Haynes, MSW is a scholar and practitioner who employs a data-driven approach to social justice, particularly in educational and workforce settings. He will share his expertise in racial equity strategy and how it influenced the design of our research study. Dr. Haynes will specifically discuss how we were intentional in creating systems that not only gathered data but also provided resources to the youth involved, ensuring a holistic approach to research.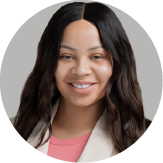 Danielle Gilmore
Senior Analyst
Community Science

Dr. Danielle Gilmore, MPP, CHES is a researcher who specializes in making sure everyone in a community has a fair chance at success. Dr. Gilmore will talk about her role in analyzing the stories and experiences shared by the youth in our study. She'll explain how she made sure to consider each participant's unique backgrounds and needs, ensuring that the study was sensitive to their individual experiences.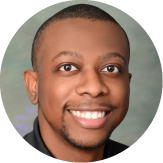 Dontae Cowans
Analyst
Community Science

Dontarious "Dontae" Cowans, MA focuses on improving communities and empowering young leaders. Dontae has been instrumental in gathering information directly from the youth involved in our study. He will discuss his hands-on experience in talking to the youth and collecting their stories. He'll share how this approach helped the team better understand the real-life challenges and aspirations of the young people we're studying.