Conducting research interviews with young people who have faced significant life challenges—such as homelessness, intimate partner violence, or childhood abuse—requires a nuanced approach. Traditional research methods often fall short when capturing these youth's authentic voices and lived experiences. The challenge lies in gathering meaningful data while ensuring that the interview setting is a safe, supportive, and empowering space for the participants.
What This Webinar Offers:
Solving the Safe Space Dilemma: One of the most pressing challenges in youth research is creating an environment where participants feel comfortable sharing openly. We'll guide you through proven strategies for establishing such spaces, both physically and emotionally.
Best Practices for Meaningful Data: We will share nearly 25 field-tested best practices focusing on capturing authentic, meaningful data from young people navigating complex life circumstances. These aren't just theoretical guidelines but actionable strategies you can implement immediately.
Cultural Sensitivity in Research: In an increasingly diverse society, cultural responsiveness is not optional; it's essential. We'll provide the tools to tailor your research methods to be inclusive and effective across various cultural contexts.
Empowering Funders, Nonprofit Organizations, and Other Groups: Research shouldn't be a one-way street. We'll show you how to conduct interviews that yield valuable data and empower you to use trauma-informed approaches to validate their experiences and perspectives.
The goal of this webinar is to equip foundations, nonprofits, and practitioners with the methodologies and tools they need to conduct research that is both impactful and ethical. This isn't just about improving your data collection or enhancing the quality of research; it's about making your research more human-centered and equitable, leading to meaningful and relevant insights to inform change strategies.
In this webinar, our Youth Leadership and Engagement Team discusses designing culturally responsive, trauma-informed, and humanizing youth-focused research.
Your Panel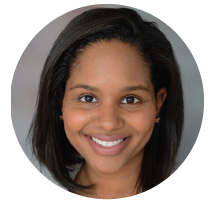 Brandi Gilbert
Senior Associate
Community Science
Dr. Brandi Gilbert is a seasoned expert in research and evaluation. She is passionate about working with young people to drive community change. In our upcoming webinar, Dr. Gilbert will delve into how her trauma-informed and strength-based methodologies were instrumental in creating a safe and empowering environments for the youth involved in our study. She will discuss the nuances of how we chose locations where youth felt comfortable, and how this choice impacted the quality of our data.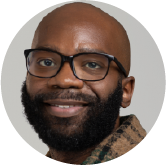 DaVonti' Haynes
Managing Associate
Community Science

Dr. DaVonti' Haynes, MSW is a scholar and practitioner who employs a data-driven approach to social justice, particularly in educational and workforce settings. He will share his expertise in racial equity strategy and how it influenced the design of our research study. Dr. Haynes will specifically discuss how we were intentional in creating systems that not only gathered data but also provided resources to the youth involved, ensuring a holistic approach to research.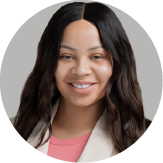 Danielle Gilmore
Senior Analyst
Community Science

Dr. Danielle Gilmore, MPP, CHES is a researcher who specializes in making sure everyone in a community has a fair chance at success. Dr. Gilmore will talk about her role in analyzing the stories and experiences shared by the youth in our study. She'll explain how she made sure to consider each participant's unique backgrounds and needs, ensuring that the study was sensitive to their individual experiences.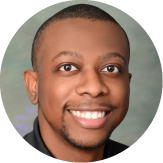 Dontae Cowans
Analyst
Community Science

Dontarious "Dontae" Cowans, MA focuses on improving communities and empowering young leaders. Dontae has been instrumental in gathering information directly from the youth involved in our study. He will discuss his hands-on experience in talking to the youth and collecting their stories. He'll share how this approach helped the team better understand the real-life challenges and aspirations of the young people we're studying.