At its onset, the Covid-19 pandemic caused chaos for grantmakers and service providers attempting to meet a sudden, unprecedented demand like they had not seen before. While working to meet this spike in needs, grantmakers changed policies, rethought long-standing systems, and found ways to create novel partnerships changing the speed and velocity of funds flowing into communities. Fast forward to 2023. What changes in systems and processes have endured, and which have not fared as well?
In this webinar, Brandi Gilbert of Community Science and Sonia Moldovan of the Conrad N. Hilton Foundation as they explore the state of grantmaking, and answer your questions.
Related Webinars
Your Host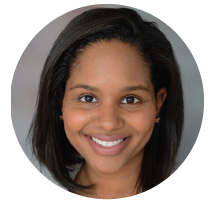 Brandi Gilbert
Senior Associate
Community Science
Brandi Gilbert, PhD specializes in community resilience, particularly helping families and children prepare for and respond to chronic and acute stressors. She has overseen studies on the impact of COVID-19 and local communities and how to strengthen philanthropic grantmaking to support recovery efforts. Dr. Gilbert also led a commissioned paper to examine the delivery and coordination of post-disaster social services for children and families, funded by the National Academies of Sciences. Her previous work at the Urban Institute included an evaluation of the Rockefeller Foundation's 100 Resilient Cities program, a study examining federally funded post-disaster housing recovery efforts, and an assessment of disaster preparedness across community-based organizations in the Midwest.
Your Guest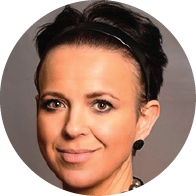 Sonia Moldovan
Director of Strategy, Learning and Evaluation
Conrad N. Hilton Foundation

Sonia Moldovan leads the Conrad N. Hilton Foundation's Strategy, Learning, and Evaluation Division (SLED).  In her role Moldovan provides thought leadership on strategy, evaluation, equity, and the implementation of learning agendas. Prior to joining the Foundation, Moldovan worked for Mercy Corps where she was the Director of Monitoring, Evaluation and Learning (MEL). In this role, she managed an international team that worked on capturing, disseminating, and using program evidence for organizational learning in sectors including humanitarian relief, food security and governance. Moldovan also worked at Research Triangle Institute, where she developed the cross-division learning strategy to promote sharing of lessons learned and to strengthen the evaluation capacity of teams working on education and governance programs. Earlier in her career, Sonia was the MEL Director on development programs in Afghanistan, South Sudan and the Sahel.
Sonia holds a master's degree in international economic development from George Washington University Elliott School of International Affairs