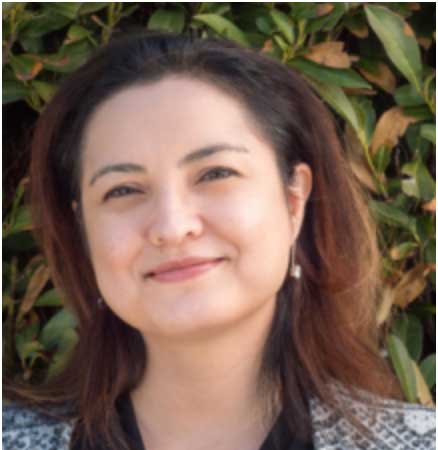 Wanda Casillas, Ph.D., Managing Associate, has extensive experience in monitoring and assessing the impact of healthcare and education strategies and programs using systems and culturally responsive evaluation approaches. Dr. Casillas has directed the design, planning, and implementation of projects dealing with the context surrounding the cognitive development and performance of students of color and other vulnerable students in K-12 as well as higher education institutions. For instance, she led a multi-state outcome evaluation of the National Science Foundation-funded Alliance for Graduate Education and the Professoriate initiative, and designed and implemented evaluations of several 4H programs for the state of New York. Dr. Casillas also has expertise in determining and monitoring organizational and contextual drivers of equitable healthcare – including organizational processes and implementation of programs designed to improve operations and, ultimately, health equity outcomes. When she was at Deloitte Consulting and before she joined Community Science, she led the monitoring and assessment of pilot studies implementing new patient file management systems for the Veterans Health Administration as well as programs designed to improve rural veteran's access to care. At Community Science, Dr. Casillas oversees the systems-oriented evaluation of Connecticut Health Foundation's health equity strategy as well as the day-to-day development and implementation of a web-based platform for health organizations committed to assessing and improving their organizational cultural competency.
Dr. Casillas earned a Ph.D. from the Department of Human Development at Cornell University (Developmental Psychology) and completed a Postdoctoral Fellowship with the University of Michigan in educational program evaluation. She is an active and contributing member of the American Evaluation Association (AEA) and an emerging thought leader in the evaluation field on the practical implementation of culturally responsive principles. Dr. Casillas is an alumnus of AEA's Graduate Education Diversity Internship (GEDI) and chairs various committees with the organization's topical interest groups. Her publications include, Making culturally responsive decisions in evaluation practice (2015) and A systems approach to culturally responsive evaluation practice: Culturally responsive uses of the Systems Evaluation Protocol (SEP).
Dr. Casillas loves sci-fi and watching old Star Trek episodes and the Twilight Zone. Her favorite pastime is playing with her little guy, learning what his world is like and finding new and fun ways to connect with him.