Webinar: Impacting Equity in Transportation
January 25th 2022 at 1 PM EST US GMT -5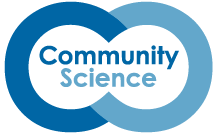 Decision in the transportation field have often harmed Black and Brown communities. In this webinar, we will hear from public agency leaders and advocates who will share their tools for evaluating equity impacts of decisions. Moderating the discussion will be Jacky Grimshaw of the Center for Neighborhood Technology. Her guests include: KeAndra D. Cylear Dodds, Executive Officer, Equity and Race Office of the Chief Executive Officer, Los Angeles County Metropolitan Transportation Authority, Hana Creger, Senior Program Manager of Climate Equity at The GreenLining Institute, and Amber Trout, Managing Associate with Community Science.
Attendees will receive a free copy of our Tools for Equitable Mobility Practices Guide.
Your Moderator
Jacky Grimshaw
Vice President
Government Affairs
Center for Neighborhood Technology (CNT)
Jacky joined Center for Neighborhood Technology (CNT) in 1992 and has since developed its capacity to engage in public policy advocacy and transportation planning, transportation research, environmental justice, public participation tool development, GIS mapping, community economic development and air quality. Jacky advocates for and provides expertise to increase transit in the Chicago region, and created CNT's transportation and air quality programs, including CNT's Transit Future campaign in the fight for mass transit reform and dedicated funding in the Chicago region. Since 2005, she has led CNT's policy efforts at all levels of government. Jacky has served on numerous boards, including the Chicago Transit Authority and the Environmental Justice and Public Involvement Committees of the Transportation Research Board. Prior to CNT, Jacky spent time in both state and federal government, in the Chicago Public School district and served in numerous other capacities, including political advisor for the late Mayor Harold Washington and Director of the Mayor's Office of Intergovernmental Affairs.
Your Panel
KeAndra D. Cylear Dodds
Executive Officer, Equity and Race
Office of the Chief Executive Officer
Los Angeles County Metropolitan Transportation Authority
For over a decade, KeAndra has dedicated her career to the creation and preservation of affordable housing,improving access to transit, healthy environments and economic opportunities and developing policies that foster social equity. She currently works as the Executive Officer, Equity and Race at the Los Angeles County Metropolitan Transportation Authority (Metro). Most recently,she worked as the Manager of Preservation at the Los Angeles County Development Authority (LACDA), where she oversaw all of the county's affordable housing preservation and homeownership programs and led the development of several tenant protection ordinances. Prior to joining LACDA, KeAndra was the Senior Program Director, Policy and Special Initiatives at Enterprise Community Partners, a national non-profit. There she led Enterprise's Southern California policy work and joined Enterprise's state and federal advocates to improve access to safe, affordable homes in thriving neighborhoods. She moved to Enterprise after her first stint in Los Angeles County government.In her first position in local government, KeAndra was the Transportation and Housing Deputy for Los Angeles County Supervisor Hilda L. Solis. As a deputy, she focused on issues related to transportation, land use, affordable housing and LGBT rights.
Hana Creger
Senior Program Director of Climate Equity
The Greenlining Institute
Hana works on the development and implementation of policies and programs leading to clean mobility and climate resilience investments that will benefit low-income communities of color. She was the lead author of the Mobility Equity Framework, a tool that can be used to maximize equity outcomes and community engagement in transportation planning and decision-making. Hana was also the lead author of Clean Mobility Equity: A Playbook, a report outlining best practices, lessons learned and recommendations for advancing equity while decarbonizing the transportation sector. She serves on a number of advisory committees for cities, agencies, universities, and nonprofits for projects relating to shared mobility, public transit, electric mobility and autonomous vehicles. Hana holds a B.A. in sustainability from San Diego State University.
Amber Trout
Managing Associate
Community Science
Amber has deep expertise in organizational and leadership development, change management, and capacity building in the nonprofit and philanthropic sectors. She has extensive knowledge, skills, and experience in community and housing development. Amber is an experienced facilitator and organizational consultant in racial equity and organizational change efforts to promote system-wide transformation at leadership, organization, and community levels.
At Community Science, she manages the evaluation projects that focus on racial equity in areas of leadership development, organizational effectiveness, community change, health, and economic security.
Previously, Amber served as the Director of the Race, Equity, Diversity, and Inclusion Initiative (REDI) at NeighborWorks America She has been a community health practitioner focusing on health education, community planning, place-making strategies, and community engagement and planning.